Learnmera / Finland
Learnmera Oy is a private language education and translation provider in the greater Helsinki area, which provides business language lessons, translations, and proofreading services. Courses are offered in the major Nordic and European languages, as well as beginners' courses in English, Finnish, Swedish, French, German and Russian. Learnmera Oy has considerable experience in educational resource creation, website creation, and app content building as well as online vocational courses. Their free published language learning and cultural material online have had hundreds of thousands of downloads to this day. Learnmera Oy has been active within different European projects since 2008.
In addition to the above-mentioned services, Learnmera also provides IT services especially directed towards corporate clients and institutions that want to improve their customer interfaces and social media presence.
A list of projects Learnmera has previously worked on can be found here.
www.learnmera.com
www.thelanguagemenu.com
Veronica Gelfgren
veronica@learnmera.com
+358 45 169 5454
---

ITG Conseil
ITG is a profit limited company, which aim is to contribute to the local socio-economic development working, at a national and international level, in the area of research and training and providing technical assistance for public Institutions, private organizations and the private social sector.
Existing today throughout the French territory with more than 3500 consultants, the Group ITG since 1996 acknowledged expertise in all areas of consulting, study and training, including a complete range of training activities addressing entrepreneurs, coworkers to establish good relation and maintainpeople with mental disabilties in work place.
It has developed, for its consultants tailor-made services such as expertise and experience in the field of training, lifelong learning and management within France, Europe and at international level. ITG thanks to its own training centre provide training and coaching in 10 cities in France.
www.itg.fr
Contact ITG: contact.itg.europe@gmail.com

---
Innovation Frontiers IKE
Innovation Frontiers IKE is an innovative educational technology & research company working in close cooperation with educational institutions, such as universities, schools, adult & vocational centers and educational oriented NGOs whose main target is to develop new educational approaches. The company is exploring new ways of using modern technology and modern teaching methods to improve the lifelong learning environment and make learning more accessible and more fun. What is more the company integrates the implications of educational neuroscience in classroom so as to improve the efficiency of learning and teaching.
www.innovationfrontiers.gr
contact: innovafrontiers@gmail.com

---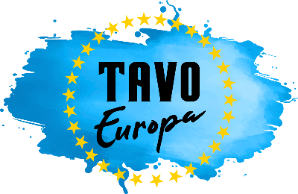 TAVO
"Tavo Europa" is non-governmental organizations which work on the building of a civil society and establishing a rule of law in Lithuania. Our NGO is created to serve as a learning organization that gathers trainers, youth and social workers, youth policy makers, experts, and volunteers with different levels of competences to be actively involved in the creation of civic activities with European dimension and with benefits for their local communities. We teach youngsters how to run organization, do fund rising, manage project, coordinate communication with young people, include young people with fewer opportunities and plan within Erasmus+ and other fund. We aim to provide tools and improve competences in order to create a stronger link between youth mobility experience and the further professional perspectives, through the use of non-formal methods which answer the needs of youth in line with the requirements of the labor market
www.tavoeuropa.eu
---

Recursos Futuros (eFuturo) | Portugal
Since 2004 eFuturo is a Portuguese Certified Organization by the Labour Ministry of Portugal that provides Vocational and Professional Training with a special focus on Young and Adult Skills Development in the fields of Hospitality and Tourism, Cruiseships, Sales Assistance, HealthCare Assistance, Digital Marketing, Language teaching, ICT and Human Resources. We have in the whole national territory 2000 students / professionals placed in the labour market, several of them abroad by Erasmus Projects. eFuturo works to promote and provide professional, training and personal development opportunities for adults and young people, especially those that need a new change to be employed or to upgrade their employability levels. Since 2013, the Department of International Projects has been developed with the main objective of promoting the mobility and professional experience of the team and the trainees with the Erasmus + Program and other EU programs, also to receive and host students and staff of European partners. eFuturo team is composed by specialized trainers and multifunctional support team that allows us to deliver services under a high-quality standard.
www.efuturo.pt